The Group Retreat on Autumn Equinox 2014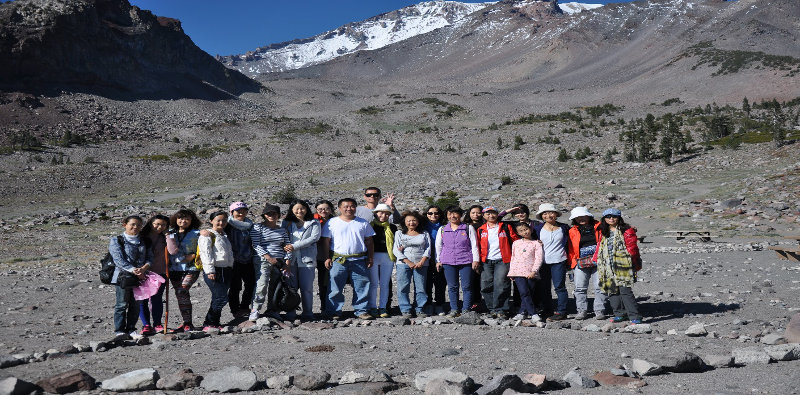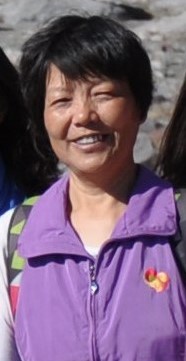 Thank you so much for your teaching and hospitality. I have learned a lot from you. Am looking forward to our next retreat. God Bless all the students attended to this class. It was a wonderful experience.
Guilan Liu at Oct 07, 2014
I will determined to meditate in the tiny space of my heart. I will live in the heart not my brain any more. I will follow you to the sacred sites of the world tour. I understood that only use my heart that I can achieve the real love in my soul. The way you arranged everyone to be together in one big roof and in one collective is wonderful. You are a teacher of love. I am honored to learn from you.
Fairy Yang at Oct 10, 2014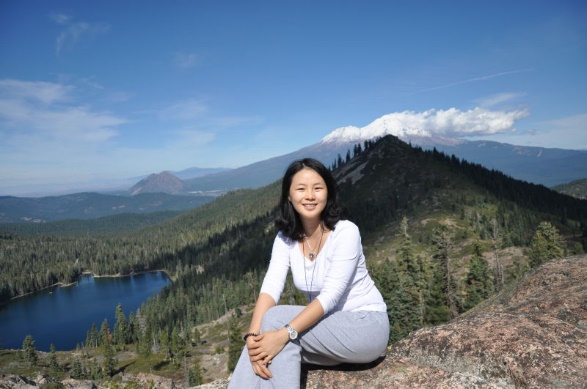 I want to thank you my teacher Fei Chan who has led us into this magical journey; it is forever imprinted in my soul. I can feel her love for us– it is like the lighting into my heart into this long forgotten body. I cannot stop crying as she whispered to us \"how can I not loving you? You are me\" . The unforgettable tour to the sacred sites of Mountain Shasta. As Fei led us into the meditation and connected with the Lemuria era 13,000 years ago, I remembered our beloved Mother Land. I have gained so much from these retreat– What is I AM, Creating from the heart, The Seven Sacred Flames, The Sacred Space of the heart, The Tiny Space of the heart and Merkaba, etc. I have no words to describe how much I have learned and most of all awakened… Mount Shasta is so beautiful not just the scenery but the vibration is very high. I can only treasure this journey forever in my heart. I love you, teacher Fei, I love all my classmates, I love the Angels within me and the family I once had in the era of Lemuria was long forgotten. I love you all!!!
Yingxia Wang at Oct 17, 2014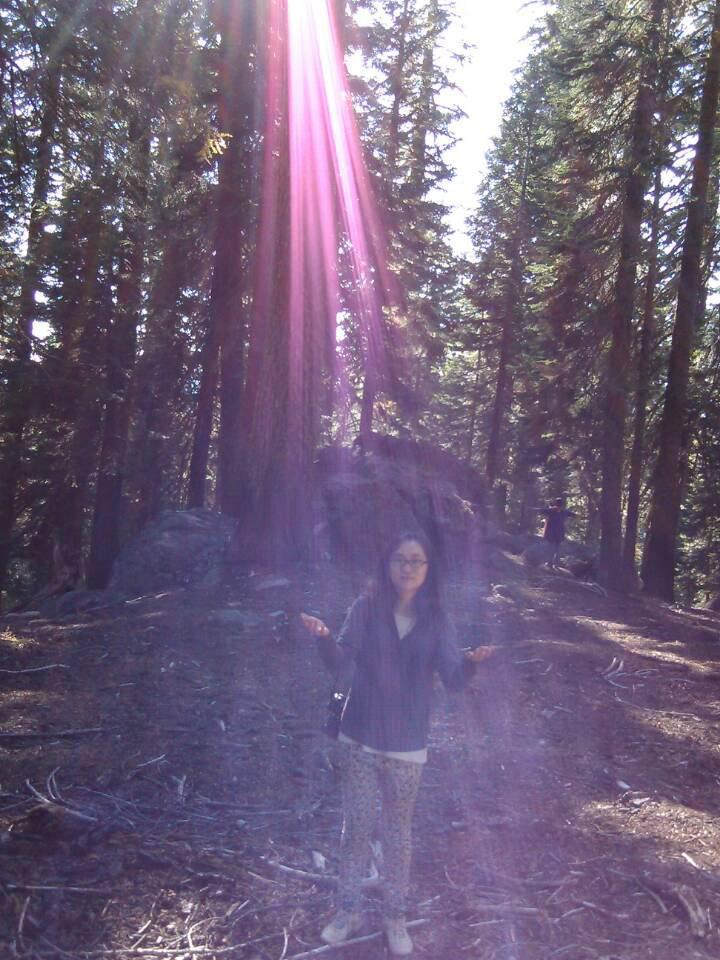 Teacher Fei took us to the various vortexes at Mountain Shasta. There are many immortal trees here in the forest, the meadows and creeks are flowing with the \"stillness\" and we took many pictures of the fairies and orbs. It will be better to read the book \"Awaken the Illuminate Heart\" first before you take the class. And to know Mt Shasta, you should also read about the book \"Telos\". All the teachings are started from the \"Heart Center\", allow our heart to lead. Once you are in the tiny space of your heart, you can connect with your higher self and He/She has all the answers for everything. Our teacher Fei has a very strong magnetic aura around her. I can feel her warm energy of love as she walking toward my direction. She gave me a private session to remove some negative energy and entities from my body. Her powerful energy pierce right to the subject and removed it instantly at the same time she channeled the energy of love, forgiveness and gratitude into my being. I want to thank Teacher Fei for her unselfishness not only in teaching, but also exemplified. This allowed me to know that there is nothing impossible. Everything is possible. I also want to thank to my classmates for their support that I have learned so much; and it was through them that I was able to see every aspect of myself. Thank you for my Angles and my higher self to whom had led me to this journey of experiences, a life time of unforgettable.
Terry Hu Oct 17, 2014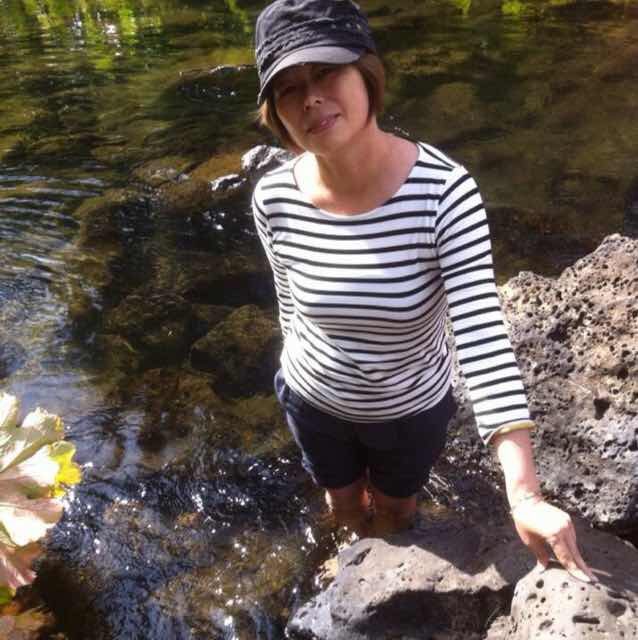 Amazing Lenticular Clouds over the Mountain Shasta, beautiful rainbows like dream, the high vibration filled space and air with awesome energy, our teacher Fei's magical words of teaching and all the love from the classmates are my gifts of these journey.
Karen Lai at Oct 17, 2014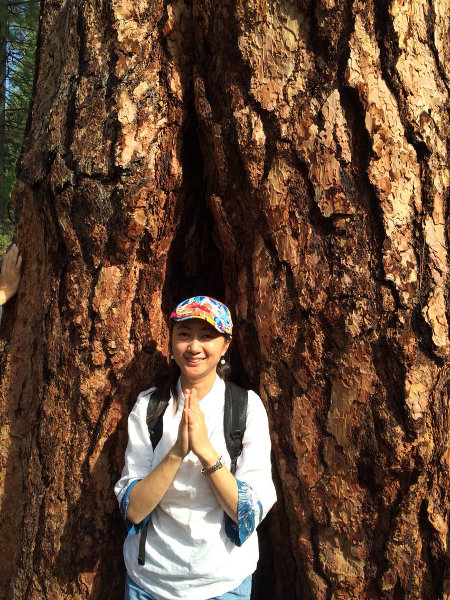 My life seemed better than before since I returned home from Mt Shasta Retreat. Am really grateful of such amazing encounter with my teacher, Fei. I will go forward toward the betterment of my tomorrow. Thank you so much, teacher Fei, Hope the beauty and health always be with you.
There were 28 of us, some from Main land China, some from Taiwan and Canada. And there were ET among us. Although we cannot see them, the lenticular clouds hover over the top of the Mount Shasta the same time we arrive.
We attended the classes in the morning, then our teacher, Fei led us tour the Sacred sites, the hot springs, hike to the vortexes, swam in the Siskiyou Lake, visiting the Shasta Park and the Crystal Cavern. We felt the Masters were with us as Fei guided the meditation at every sacred area.
The journey to Mt Shasta is a transformation experience. I learned to bless the food before every meal, I learned gratitude. I learned who I am, why am I here. Thank to my teacher, Fei's teaching, like caterpillars transformed us into butterflies.
I feel so much younger since I returned home. Because the private Session with Fei, she has reprogramed my cells. I learned to love myself more and more each day. And my life is changed. With the love and wisdom I learned from Fei, I am able to help others.
Thank you Dear Teacher Fei, Bless you with love and happiness.
Xiaona Yin November 19, 2014
This is the first time I have traveled outside of China. When I first met my teacher Fei Chan in the US, I felt her warmness. She found us a wonderful lodge which situated in the forest with the view of Mt Shasta. I have learned so much from Fei and from her guidance, I have connected with my higher self. I entered into the tiny space of my heart, I was in the midst of million stars, I am a part of the Universe. Fei took us to the various vortexes in the afternoon. I loved swimming in the lake. I feel free in the water. During the healing session, I faced the fear in me. I must to conquer any invasions in my body and live my own life. The journey to Mt Shasta was the calling in my soul. I have elevated my consciousness. It is clearly known to my heart that this is the path I want to take, I want more wisdom to live my life. I am light, I am love, and I will bring joy into the world. Thank you Teacher Fei, Bless unto you with love and goodness in your life.
Liu Yang at Oct 21, 2014