Awaking the Illuminated Heart Workshop
We are presenting Drunvalo Melchizedek's School of Remembering,
Certified teacher Fei Chan.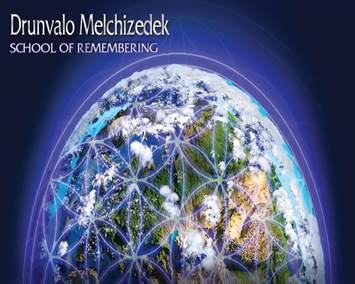 2017 Workshop dates:
7/30 to 8/3/2017 Class starts at 9:00am on 7/30/2017. You may have to arrive a day before to settle in.
8/4 to 8/6/2017 Option to Tour the Grand Teton area.
Teacher Introduction
Fei Chan immigrated to America since she was a teenager. Growing up alone in an orphan home and Catholic Boarding schools, it was a difficult life indeed. One day in her lost and despairs moments, she was surround by a roomful of Angels with gigantic white wings. From that moment on, she knew that she is loved and protected and she has never been alone. Many years later as she studied the teachings of "I am Presence", a blinding white light appeared before her one evening. That was the first time she had a connection with an Ascended Master Maitreya. Although they did not talk, she was encased by the deep love of Maitreya. Years later she discovered that her beloved Master Maitreya is a famous Buddha in Asia. She started to telepathically communicate with the Master and obtained enormous amount of wisdom ever since. One day during a group gatherings, she could see everyone's Akashic record. All she does is to focus on that person; she knew instantaneously about that person's secrets, the person's past, or the causes of their illness. She knew the gift of clairvoyance is from years of cultivation. Hence, Fei Chan began her lifelong dreams of serving humanity.
With the guidance of beloved Master, Fei was led to studied and trained in depth with Drunvalo Melchizedek to learn about "Awakening the Illuminated Heart". The knowledge is the result of Drunvalo's entire life understanding of the nature of human consciousness. Now Fei has the honor and opportunity to present these teachings in layman's language to the public at the workshop.
Together, we are embarked the new adventure of remembering who we really are—awaking the sleeping giant within all of us.
Workshop Location
Grand Royal Teton National Park is situated in the State of Wyoming. The peak of the Teton is about 13,770 feet. The energy is very high, the view is breath taking. It is connecting to the Yellow Stone National Park. People come to visit Grand Teton usually tours the Yellow Stone National Park as well.
When the Continent of Lemuria sank into the Pacific Ocean some13,000 years ago, the continent of Atlantic had faced the same demise 400 years later. Darkness encased the Mother Earth. There were many Sacred Retreat places and temples of Great White Brotherhood were hided in the higher realm, but there were a few of the Sacred Temples and Retreat places were remained in this dimension. Grand Royal Teton is one of these places. There are secret entrances to the inside of the mountain. It is not only a physical retreat places, it also has the spiritual essence. Hence, it's called spiritual and physical retreat Places.
Grand Royal Teton is the sacred Place of the Golden Flame. Ascended Master, Lord Lento is the guardian of the Temple. Later Lord Maha Chohan and the other Ascended Master, Confucius have also located here and teaching the Wisdom to humanity in the Spiritual world. Any of your spiritual body can come to register for the class. There are Ascended Masters- Retreat here inside the Teton Mountain. When our World of the Lord, Gautama summons the ascended masters every year for the Retreat at the Teton, he announces the messages from our silent watcher of this galaxy about how to help the Earth people for their evolution in the next 12 month.
It is a highly recommend place to visit.
Class Schedule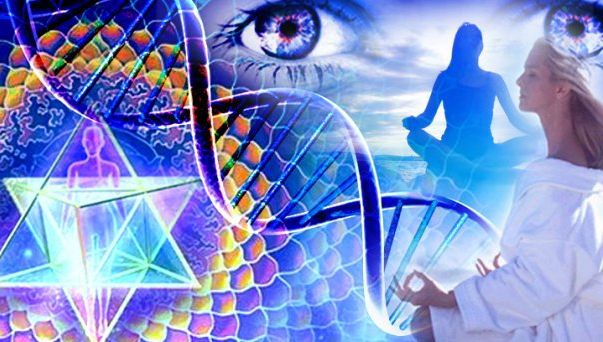 Day one – Introduction, the Angel Ceremony, why do we have to remember, the sacred Geometry, some exercises, sacred space of the heart, what is Ascension, Introduce the Blue school, etc.
Day Two—This is a day of healing, spirit tetrahedron, how does the diseases form? Your belief systems, healing the heart, Quantum physics, human Chakra system, sound healing, and the chromatic scale.
Day Three—Final clearing of the negative energy from yesterday's healing session, some exercises—dancing in the dark, unity breath meditation, then we are ready to enter the sacred space of the heart and the tiny space of the heart.
Day Four—The Blessing Dance, creation process, beams of light activation and application, etc.
Day Five—Open your third eye, how to change polarity from your brain to your heart, introduce tetrahedron Merkaba, activating your Merkaba, and programing your Merkaba, What is surrogate Merkaba, etc.
Please visit: http://theschoolofremembering.net/sor/teacher/FEI  to register as a school member for $14.95.
Tuition:
The workshop's tuition is $400 for total 5 days. You can get 10% discount if you register 30 days prior to the workshop dates which will be $360 for total 5 days. If you are senior (62 years or older, you can get 50% discount). If you are taking this course 2nd time (verification needed), you also get 50% discount. You can pay with Paypal, credit card, or wire transfer.
Please email Fei: onenesswithloveandlight@gmail.com for questions, and registration.
Housing recommendation:
The class will be conducted at Victor, Idaho. It is a little town at border of Wyoming. It is about 23 miles to Jackson Hole, Wyoming where Grand Teton and Yellow Stone National Park located.  The local hotels are:
Teton Valley Motel, Victor, ID
Phone # (208) 787-6666
Tour:
You can tour Grand Teton and Yellow Stone on your own after the class is over. You can also hire the tour guide or Teton river raft. Have fun.